Visiting Nantucket
Things to do in Nantucket…
Other Things to do in Nantucket…
Sites of Interest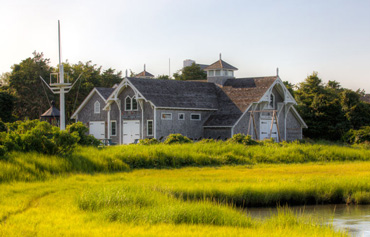 Nantucket Shipwreck and Lifesaving Museum devoted to the history and practice of lifesaving is located in a beautiful location on Polpis Road overlooking Nantucket Harbor. The museum has excellent exhibits, programs and events. It can be reached on the WAVE Shuttle.
Maria Mitchell Association preserves the legacy of Nantucket native astronomer, naturalist, librarian and educator, Maria Mitchell, who discovered a comet in 1847 and went on to international fame. A minor planet, Mitchella (#1455) was named in her honor in 1937. The Association has two observatories, a natural science museum and aquarium open to visitors.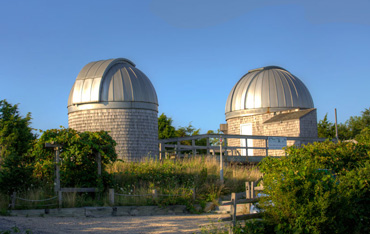 The Linda Loring Nature Foundation owns 86 acres of pristine natural habitat at the western end of the island. They run programs for children and families that build an appreciation for nature and the environment. Ornithologist, Vern Laux leads birding field trips and workshops and there are great walking trails to appreciate this beautiful environment.
The Foundation takes its role as an ecosystem steward, seriously conducting research on topics such as phenology, the study of nature's timing, and inventorying rare plant species on the island.
Increase your environmental literacy and support the foundation by attending one of their many programs.
Arts and Crafts on Nantucket
1800 House, managed by the Nantucket Historical Association, is dedicated to celebrating and reviving Nantucket's rich tradition in historic decorative arts and crafts. Sign up for one of the many classes they run year-round.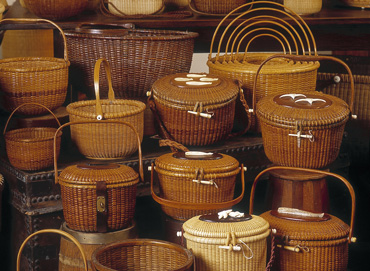 NISDA, the Nantucket School of Design and the Arts runs many summer programs in both studio and workshop formats. Sign up for one of the many classes they run year-round.
Nantucket Lightship Basket Museum will provide you with an appreciation of the rich history of lightship baskets, an art form unique to Nantucket. Lightship baskets originated in the nineteenth century on Nantucket Island's famous South Shoal lightship. Captain and crew took to basket-weaving to pass the time using rattan or cane on a solid wood base. The baskets became treasured Nantucket items. Today many affectionately refer to them as "Nantucket minks."
Walks and Tours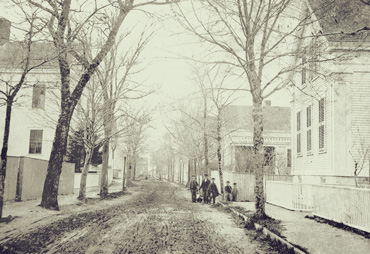 The Nantucket Historical Association runs walking tours covering the old historic district of downtown and Nantucket's historic homes. Let a trained guide lead you back in time.
In addition, there are tours of the Old Mill and Oldest House that depart from the Whaling Museum daily. If you would like to take a self-guided tour of the Greater Light, Old Gaol and Fire Hose Cart House, check with the museum.
Raven's Walk is a nightly haunted history tour and there is a ghost hunt for children. Enjoy learning of the ghosts of Nantucket's past.